Well, 90% finished. There's still some detailing to do, the mouth, claws and some more washes, but it's damn close.
And some more shots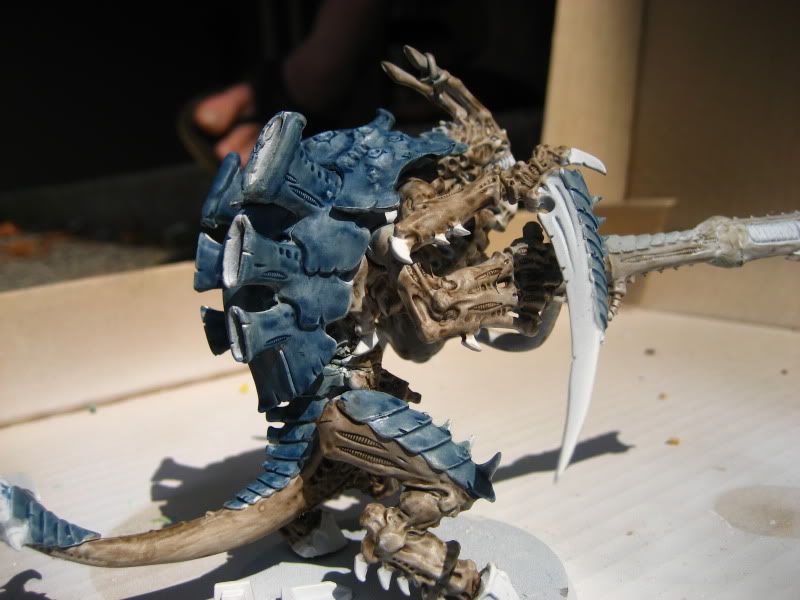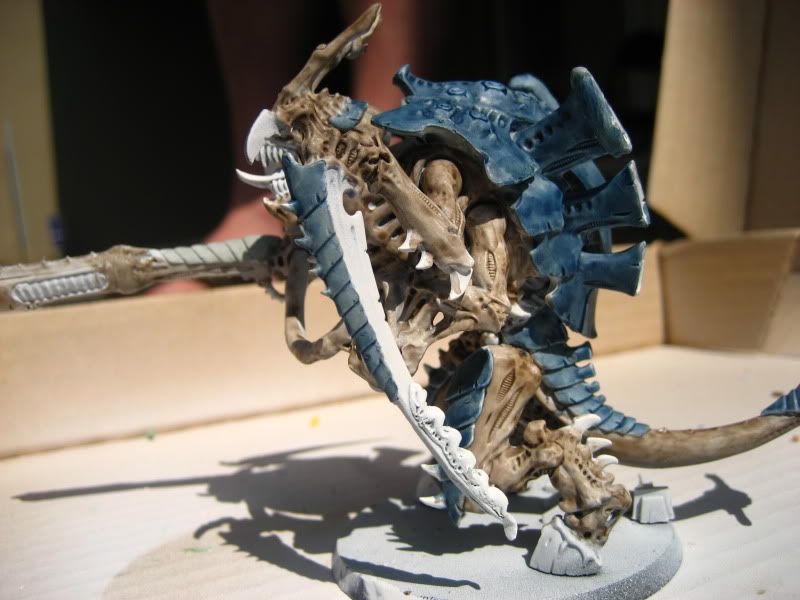 And the one view I'll see a lot of
Aimed at the enemy.
I definitely need to finish the spore stacks as well as some other bits. I'm leaning towards painting the scytals something other than bone, but bone is looking like the way to go.