Pretty easy conversion. Weapon bash with some cocktail straws, carni back-plate, and the armor doodad instead of the typical warrior head-plate. Add in some greenstuff, and there ya go.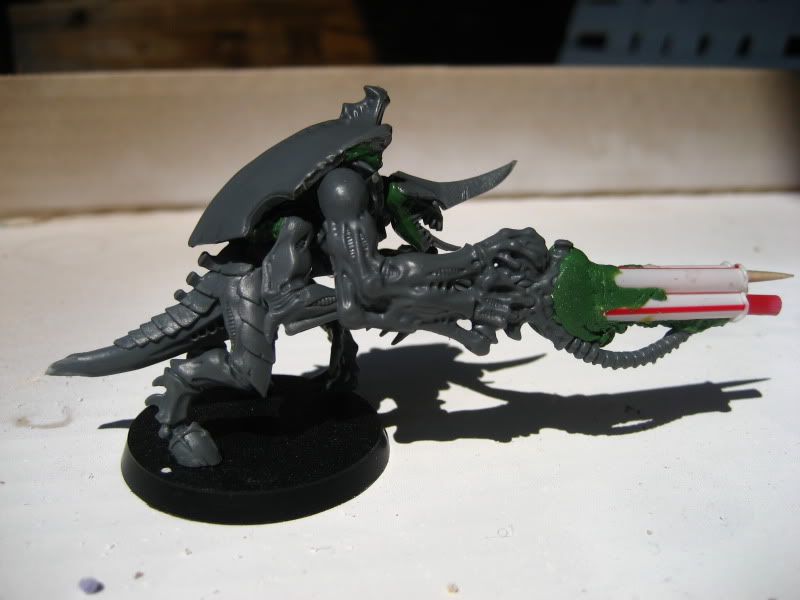 And a few detail shots of the head
The real bummer is that the warrior box only comes with one rending claw, so my other HG will undoubtedly look different. C'est la vie.